BCom (Management Sciences): Information Systems Management
Background
The BCom (Management Sciences) is a broad degree programme offered by the Faculty of Economic and Management Science. Students do a general first year which includes a variety of subjects at the heart of the management sciences. At the outset of the second year students choose a focal area in which they specialise during years two and three of the programme. Information Systems Management is one of the focal areas which is offered.
Entry Requirements
Overall NSC average of at least 5 (60%) excluding Life Orientation
Mathematics 5 (60%)
Afrikaans Home Language 4 (50%)

or Afrikaans First Additional Language 4 (50%)
or English Home Language 4 (50%)
or English First Additional Language 4 (50%)
Programme Structure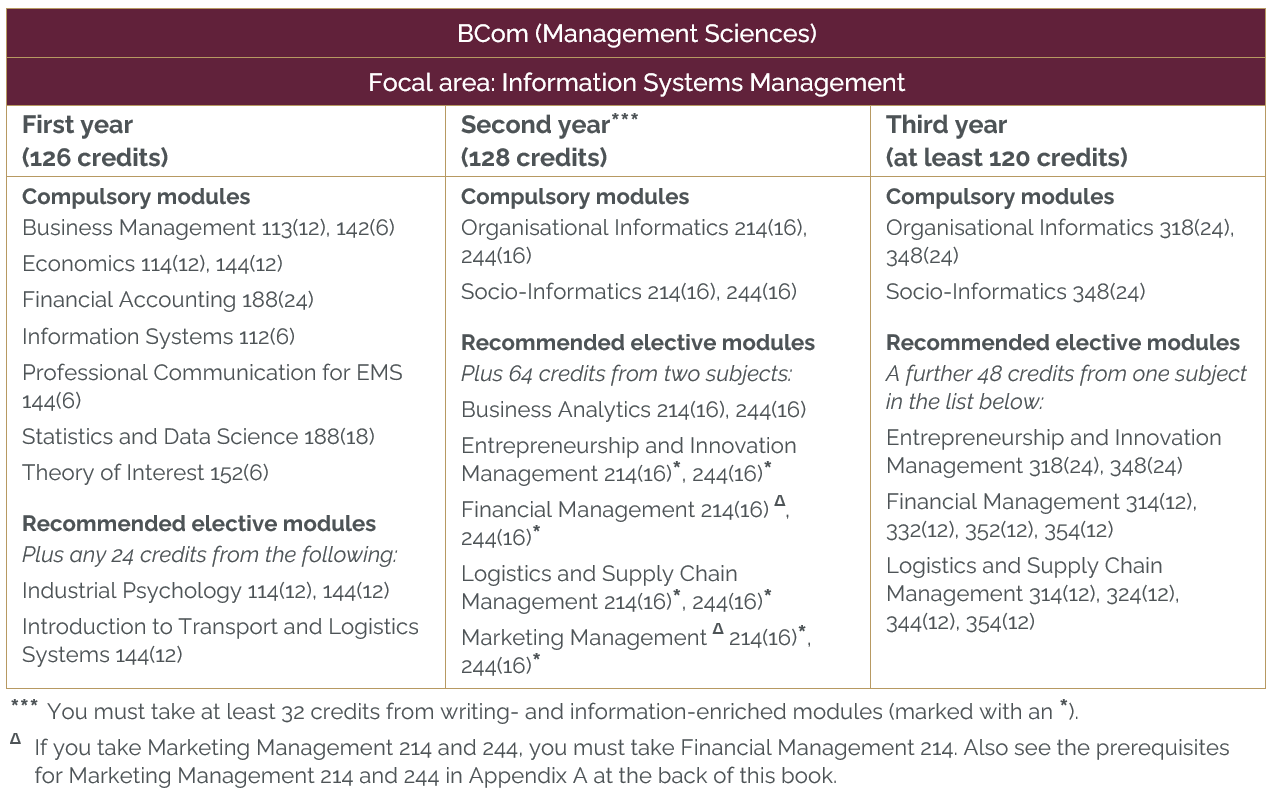 Modules in Information Systems Management
Read more about the content of the modules in Information Systems Management here.
How to Apply
This programme follows the normal application process outlined by Stellenbosch University. Both paper and electronic application forms are available from the Admissions Office. Students are encouraged to apply as early as possible to ensure timeous consideration of their applications.
Programme Enquiries
Douglas Parry (Undergraduate Coordinator)
[email protected]